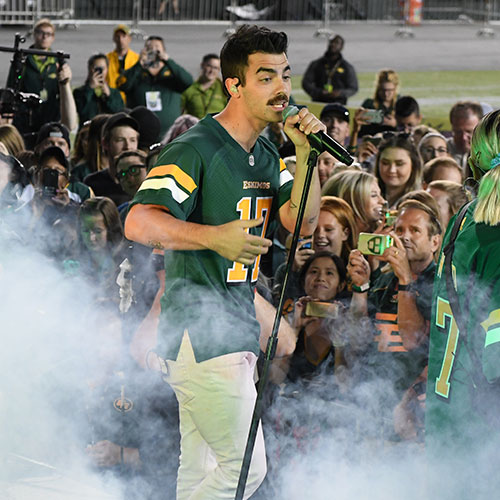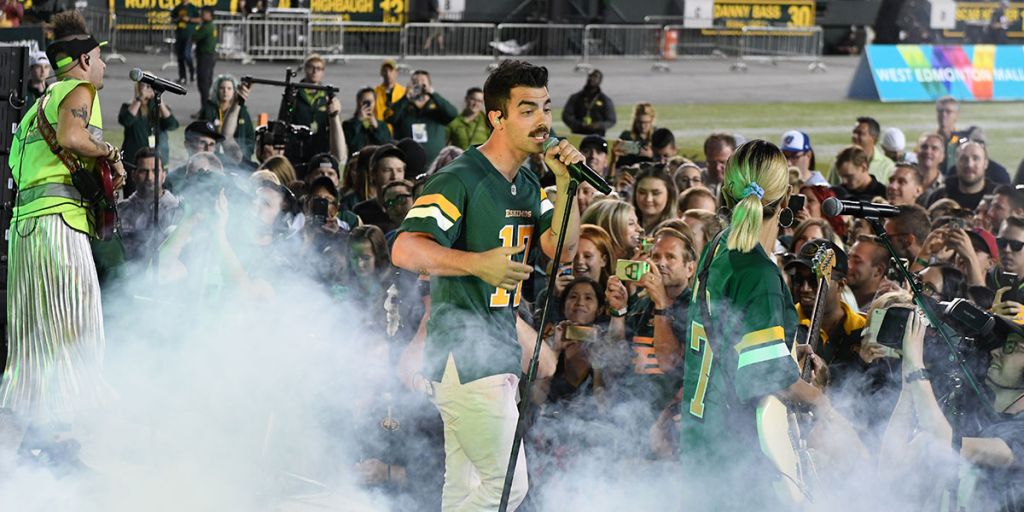 There are no guarantees in sports, so even if your team is ranked last in whichever league they are a part of, it doesn't mean your game-day entertainment should be lacklustre. Think of game-day entertainment as a crucial component that will provide fans with a fun, positive experience, no matter what the scoreboard reads.
Don't Forget the Pregame
Pregame and tailgate parties are a fun way to build excitement and get fans in the spirit before the game gets underway. Consider enlisting an event company to handle the details, such as securing a location near the sporting venue, handling food and beverages as well as pre-game entertainment, such as a concert, DJ or arranging a recreational match of whichever sport your festivities coincide with.
Performance is Key
No, not just the athletes' performance. Remember that people attend a sporting event to be part of an experience that transcends watching the game at home on television. There's a sense of collective energy, enthusiasm and camaraderie that comes from a crowd cheering on its team, and that spirit needs to be capitalized on when it comes to game-day entertainment. Use your contacts to secure a musical act for a half-time or post-game concert – this can be a local indie favourite or household name, depending on your budget and the type of sporting event.
Crowd Interaction
Teams need their fans, and they especially need them to keep coming back and supporting their efforts, so why not reward them for their dedication? Create opportunities for fans to become part of the game-day entertainment – they'll remember this moment long after the game is over. Consider running contests during half-time that require fans to do more than buy a raffle ticket (not to say that's a bad thing, but it's not the only option).
Interactive experiences can also include opportunities to get up-close-and-personal with fans' beloved sports heroes. Post- or pre-game meet-and-greets with well-known current and past players break down the proverbial wall between spectators and athletes and adds a personal touch to the game-day experience.
Embrace Social Media
The Edmonton Oilers of the NHL were on the hunt earlier last year for a new song to blast through the loudspeakers when they scored a goal, and the team solicited fans to vote on their favourite tune. The winner was "Stadium Love" by Metric, which turned out to be a solid choice and the whole process helped fans feel more involved with their team. The voting process turned into a form of entertainment during games, as fans could tweet their requests using the hashtag #oilerstunes. A fan's selection would play each time the whistle blew, and their Twitter handle would appear on the screen for all of Rexall Place to see. Again, fans became involved and felt more invested in their team while having some control over the music that played as a form of entertainment during games. Social media could also be tied into contests throughout the game for fan giveaways, too.
Regardless of how good your team is, game-day entertainment should not be an afterthought. It is just as much part of the experience as the game itself, and fans will remember the good as well as the bad. Make sure your entertainment is top-notch and keeps fans coming back just as much as the action unfolding on the ice or field in front of them.
IF YOU NEED ANY GUIDANCE ON YOUR GAME DAY ENTERTAINMENT LET'S CHAT!